Bubblegum Dinosaurs
---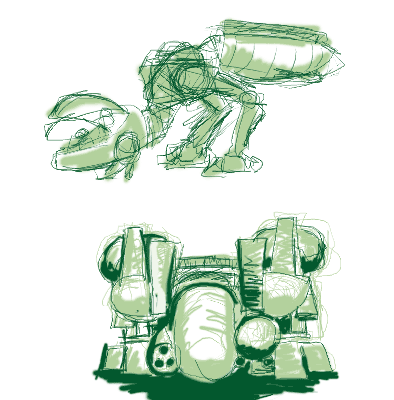 "What the heck is a Bubblegum Dinosaur?" you say. "Could it be some deep oxymoron juxtaposition?"
No, it's just a set of Anime inspired sketches of fanciful military hardware. If Japan's artist and writer corps can have a space navy with giant robots that transform into jet fighters, why can't I have dinosaur ground cavalry / missle launching platforms?
If George Lucas can have horribly top heavy ATAT's (All Terain Armored Transports), I can have less top heavy -though more tipsy- ground fighters.
These two sketches are the prototype sketches for "Wasp", another oddly named drawing for a wasp-like (though wingless) armored combat machine.
---