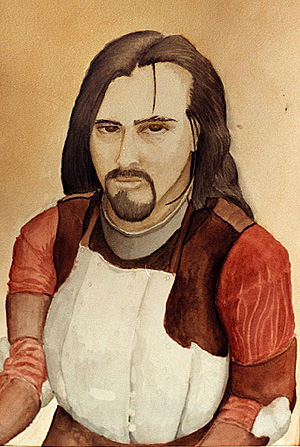 This project was done in my watercolor class.
The paramaters of this project were to use a photo to create a portrait in watercolor.
I decided to do a self portrait based on a self portrait black and white photo. I chose to remove the background that was in the photo and focus on my upper torso and face.
I am shown here wearing a set of armor that I used to use in my SCA fighting. Noticably missing are the pauldrons and gorget from elsewhere in this art gallery. At the time the phoo was taken, I was taking apart my old set of pauldrons and creating the set you see in Gorget and Pauldrons.